A Complete Guide To Kitchen Renovations In Calgary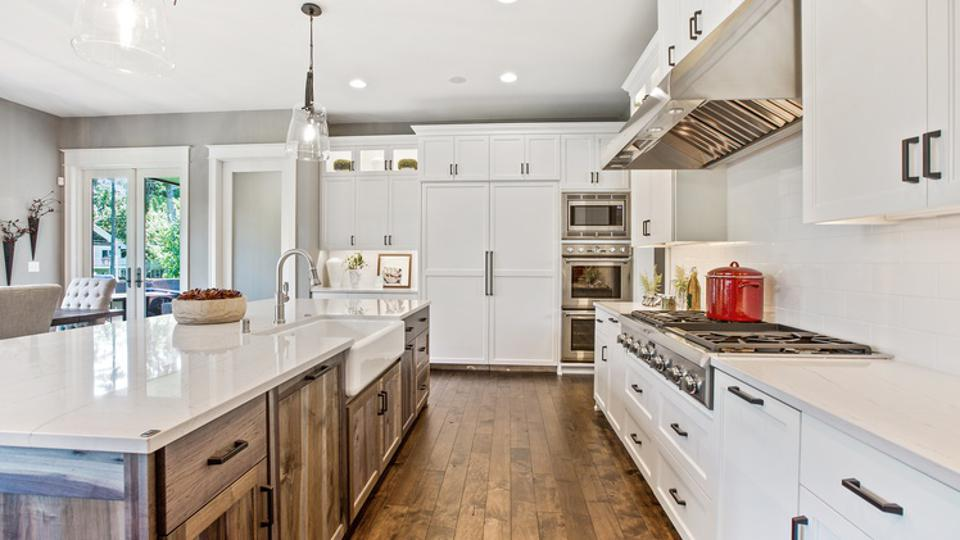 Introduction
The kitchen is one of the most important parts of our homes. It is the place where food is prepared. Being one of the most frequented parts of the home, it only makes sense to provide a comfortable and safe place for cooking, washroom, and dining. Therefore, adequate attention must be given to its maintenance.
In this post, we highlight all the necessary information you need to know regarding Kitchen renovation, its cost, and contractors for your next kitchen renovation project in the city of Calgary.
The Need for Kitchen Renovation
Before setting out to renovate your kitchen, certain factors must have been responsible. They include:
Leaks from Ceilings, and the Wall
Leaks in the ceiling, or around walls and windows, are often due to plumbing problems. However, these leaks can also be caused by other issues, such as faulty construction or rotted wood. If you are experiencing this problem then it is time to consider renovating your kitchen.
Renovation for Property Sale
The kitchen is one part of the house that influences the overall property value. If you are planning on selling your home in the future, then it is time to consider renovating your kitchen.
Before renovating your kitchen for property sale, calculate the total projected cost against the average property value in your area. This will help you to know if it's worth it.
Remodeling
You don't always renovate your kitchen when you have problems with it. Sometimes you may want to remodel your kitchen for other reasons, such as when you want a new layout. In this case, it is best to hire a kitchen remodeling contractor.
Kitchen renovation due to increased obsolescence
When a structure reaches a certain age, it needs to be renovated. Obsolescence causes it to wear out faster and makes it look older than it truly is. When your kitchen has aged and the walls or tiles are peeling, the fittings have begun to fade, or you feel the kitchen style is just outdated, it's time for a renovation.
Electrical and Plumbing Issues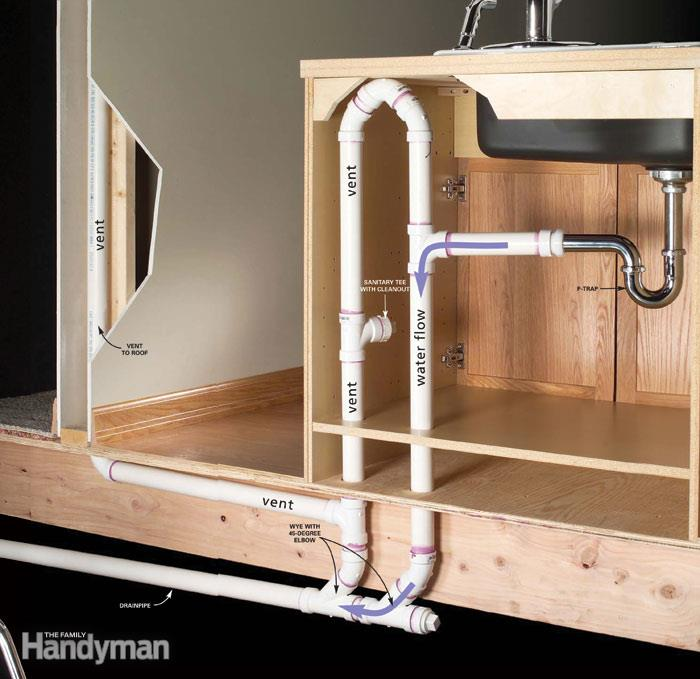 -The kitchen is a room where some of the most complex systems are applied. There are electric wires, water pipes, and boilers working in this room. That's why it's essential to have a good team of plumbers and electricians to guarantee the best experience while working.
A broken plumbing system or bad electrical wiring may hamper safety in the kitchen, and it is only wise that proper attention is accorded to that.
How to Renovate a Kitchen
You now have a reason to renovate your kitchen but are stuck on whether to hire a kitchen renovator contractor to do the job or not.
While it is recommended that you seek the services of experts whenever you are lost, a kitchen renovation is something you can do by yourself, depending on the complexity of your kitchen issues and your financial budget.
Below, we have provided insights for those who want to renovate their kitchen.
What to First Consider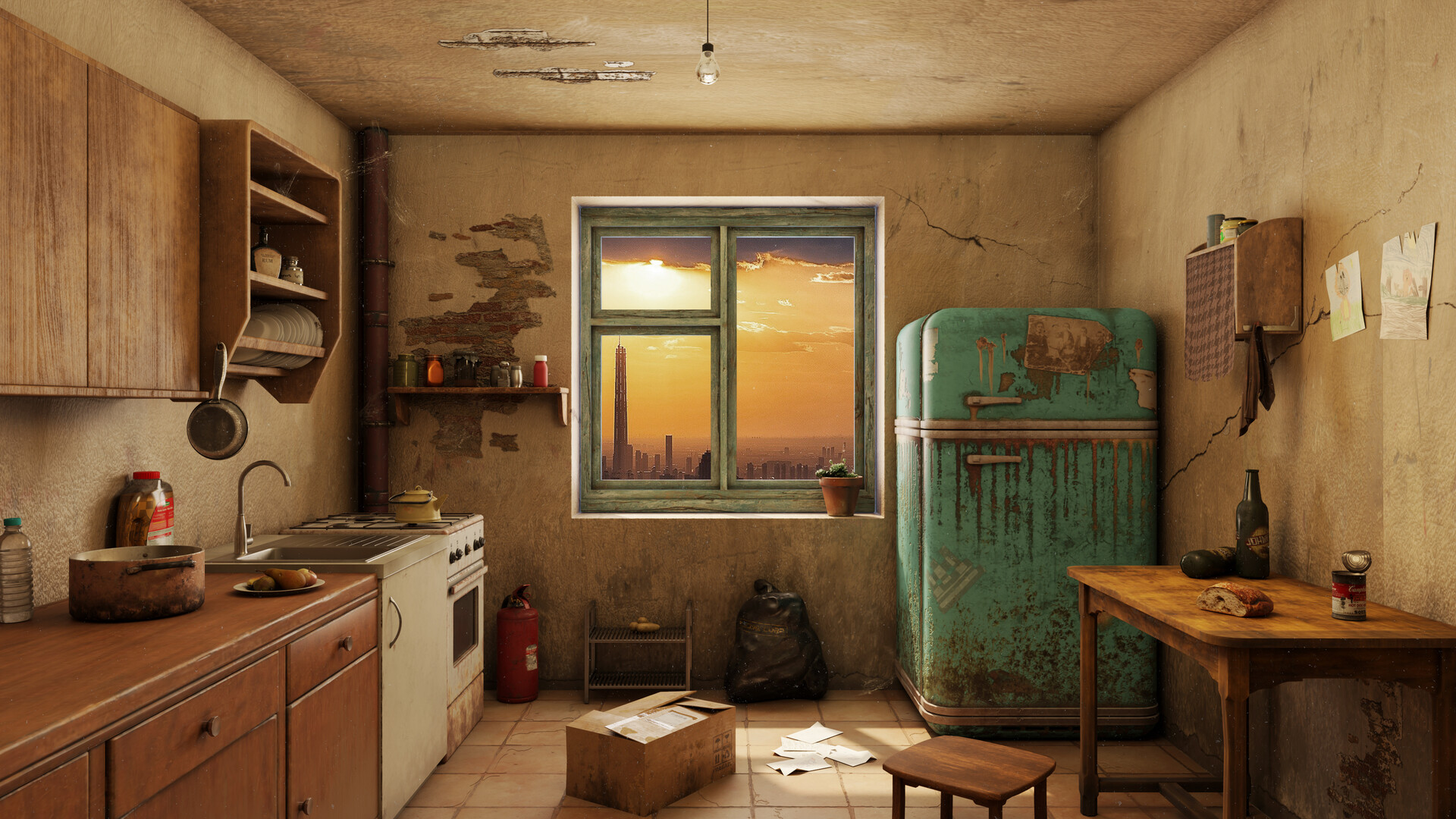 Before you renovate your kitchen, you must first assess the level of repair needed and determine if you have the needed expertise to deliver. Suppose the issues affecting the building are structural. In that case, you should hire a licensed tradesperson to do the job, but make sure you work closely with him to ensure he is doing the job according to specifications. However, if it is just minor issues related built-ins rearrangement, you can do that yourself.
Another important issue is zoning. Before carrying out any improvement on your property, Calgary's zoning law requires you officially notify the local planning authority. The essence is to check if your proposed repair complies with the relevant zoning laws.
Suppose you face issues on how to go about the zoning standards and requirements. In that case, it is recommended that you engage the services of professionals who will take up that responsibility and ensure your proposal scales through the process.
Plan
"If you fail to plan, you're planning to fail." This statement does not apply only to our professional careers. It is also important when we set out to renovate our kitchens.
Kitchens are the most important part of our home; therefore, proper planning and budgeting must be accorded to any attempt to give It a facelift. A typical planning process for a kitchen overhaul involves examining the entire kitchen and identifying where repairs may be needed. This examination will help us plan the cost and labor required to renovate the kitchen. Planning also helps in identifying areas that need urgent attention and helps allocate more counter space in the new kitchen plan.
Prepare the space
You have planned, and now you know where the shoe pinches. If you have settled for a total overhaul of the kitchen, it is time to prepare the kitchen space.
First and foremost, using a sledgehammer, pull out whatever you don't like, and don't worry about drywall. The essence is so you can get an idea of what you want to do with your kitchen without having a bunch of items with in. 
Move temporary fittings such as oven, toasters, and cookers first before removing semi-temporary fittings such as the cabinets from the main floor and magic corners. Ensure the living space is properly set before renovation.
Plumbing and Electrical Works
After removing temporary fittings, the next is to disconnect the electricity and plumbing installations in the kitchen. Before carrying out any renovation in your kitchen, make sure the water and light switch is turned off.
Get a Kitchen Design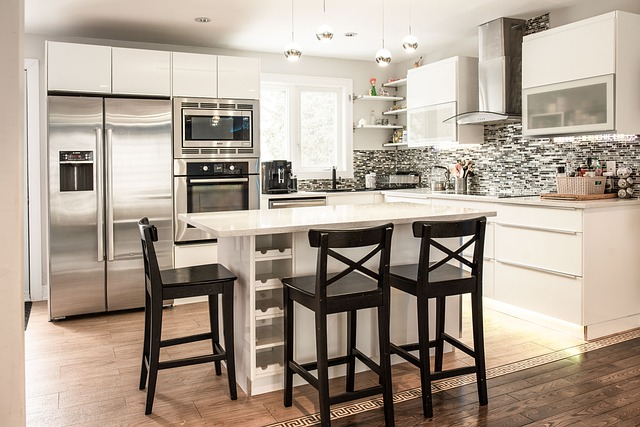 After the stage has been set, you can get a template of how you want your kitchen to look. There are many websites online to get free kitchen designs that you can implement for your kitchen. You can also create a custom kitchen design by yourself if you have the expertise or hire professional designers from YYC General Contractors to do it for you.
Hiring Kitchen Renovation Contractors
Because a kitchen remodel is a once-in-a-long-time undertaking, every effort must be taken to ensure that it is faultless. A bad hiring decision will lead to a total disaster and a waste of money. It is avoidable if a professional, trustworthy, and honest crew is hired for the work.
Make a list of respected contractors, phone them all, and go through the job in as much detail as possible. Don't be afraid to ask follow-up questions. Examine ratings and feedback, as well as references. Before project manager, talk about cost and delivery time. Keep an eye on the current project at all times. If issues emerge, approach them with kindness.
Best Kitchen Contractors for Kitchen Remodelling in Calgary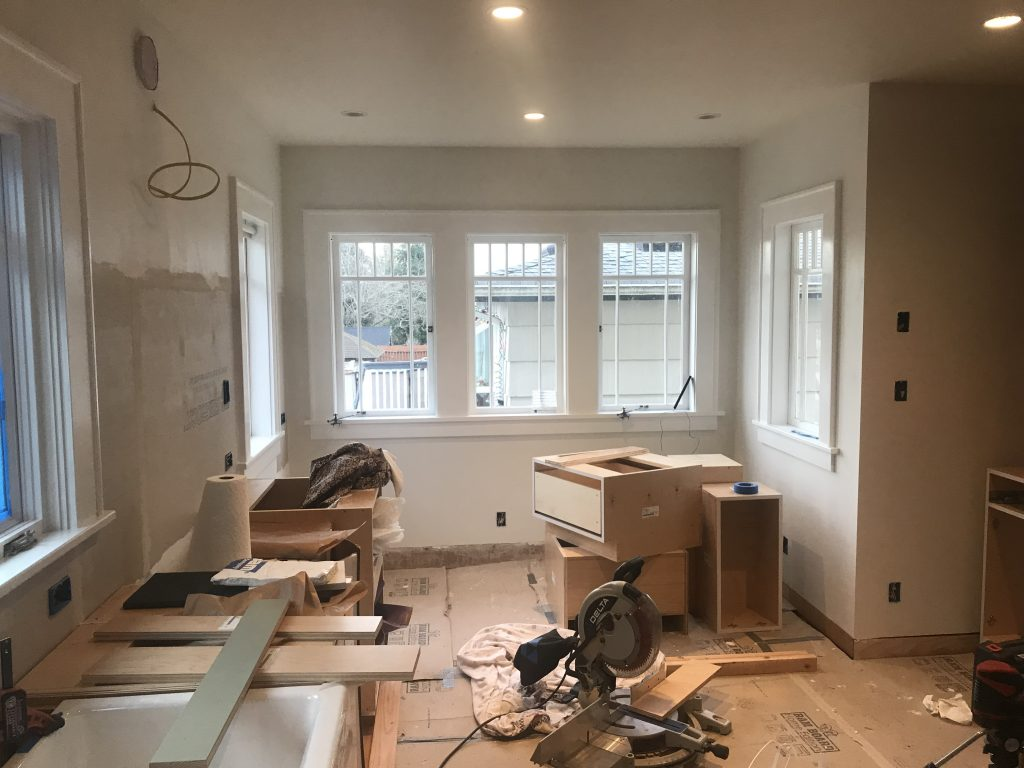 Suppose the alteration or kitchen remodel you are planning involves structural work. In that case, it is better to hire the services of a professional kitchen contractor. YYC contractors provide quality home renovation services to clients in Calgary. If you are planning to renovate your kitchen, our mission at YCC General Contractors is to keep the home looking beautiful, inside and out using the latest building materials and techniques.
Why YYC General Contractors?
From leaking taps and broken tiles to drooping roofs, YCC Contractors are experts in kitchen remodeling. We specialize in giving your kitchen a facelift and bringing it back to its former glory.
YCC General Contractors is one of Calgary's most popular kitchen design contractors licensed by the National Kitchen and Bath Association that provides excellent kitchen design and renovation services for your dream home. We renovate both the external and internal faces of the building. If you are bored with your current kitchen style and want a feel of something different and better, do not hesitate to contact us.
Whether you're a homeowner looking to remodel your kitchen or an interior designer running a project, there are many things that you need to consider before investing in a new kitchen of your own. Take advantage of the great design work by YCC contractors, and set up a complete budget for your kitchen renovation before getting started. This way, you should be able to make well-informed decisions about your project, making sure you won't run into any budgetary problems along the way.
Your kitchen represents you, and we at YCC General Contractors are out to make your brand better. We are known for our class, quality, and style, excellent skills, experience, transparency, and highly professional staff, and these have remained our core values.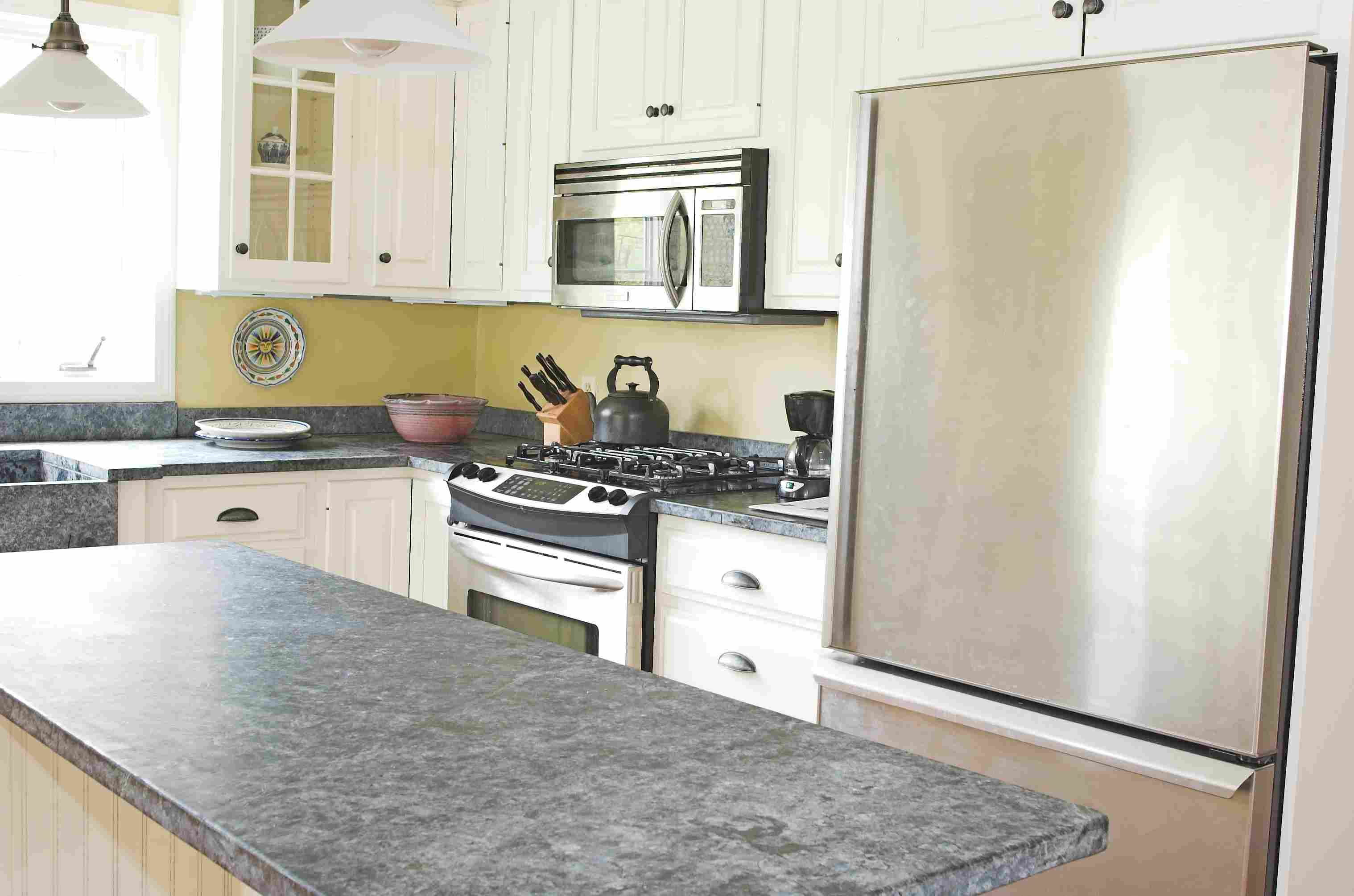 YCC General Contractors also specialize in designing magnificent countertops and creating quality kitchen flooring designs. If you have a new kitchen renovations project in Calgary, you can trust YCC General Contractors to deliver. Apart from renovating kitchens in Calgary, YCC General Contractors also install cabinets and countertops.
Kitchen Renovation Costs in Calgary
The price for a kitchen renovation cost varies depending on the patronizing company and the extent of the renovation you want to undertake. The kitchen is one of the most expensive parts of the home, and its renovation usually costs a lot. The overall cost can also be influenced by market forces such as the price of materials and the service payment to the renovation contractors.
However, YCC General Contractors offers budget-friendly home renovations services. We have different pricing systems to suit your budget and need.
Average Kitchen Renovation Costs in Calgary
Kitchen remodels divided into levels. Most mid-range Calgary kitchen remodels that are more of a refresh and reface cost $30,00 and above. Kitchen cabinets refinishing and installing quartz worktops and new backsplash are typical remodels for this price range.
Complete replacement kitchen remodels with custom cabinets start at $65,000 and go up from there. In renovations like this, homeowners want to make improvements such as installing all-new plumbing, electricity, and plumbing fixtures, brand-new cabinets, and maybe some wall relocations.
Conclusion
The kitchen is one of the most important rooms and often the most expensive part of our homes. Therefore, appropriate attention must be accorded to it. This post has captured all the necessary details you need to know on how to renovate your kitchen.
Many companies offer kitchen designs, construction, and repair services in Calgary. If you're planning to improve your kitchen's looks or you are just bored with the current style you have, this post has suggested all the steps you can take.
Although the cost of kitchen renovation may vary from $10,000 to $30,000 depending on the size of your existing space and the quality of materials you might want to purchase. The investment in kitchen renovation for your home is a big one and it may need a contractor's skill and experience. Therefore, you can hire YYC General contractors, whose services are available in the city of Calgary.
FAQs
Should I Hire Kitchen Renovation Contractors
Yes. It is advisable to hire professional renovators, especially if the renovation will alter the structural stand of the building. Renovation contractors are experts and are, therefore, better placed to help you make the right decision and implement your kitchen renovation plans.
How to find the best kitchen remodel in Calgary?
Finding the most suitable kitchen renovations company in Calgary for your kitchen renovations project is not easy. You must check out renovation contractors with an excellent history of quality delivery and good project management skills.
YCC General Contractors are one of Calgary's most popular kitchen renovation companies that can provide a fantastic job for your kitchen renovation needs for your dream home renovation project. They offer kitchen remodel services, custom cabinetry, quartz countertops installations, plumbing, and electrical services.
What can a renovation contractor in Calgary do for You?
Kitchen renovation contractors can handle just about any project related to kitchen renovation, redesign, and fittings installations for your dream kitchen. If you have future renovations in Calgary, it is advised that you seek the services of professional designers and renovators to guide you in bringing your dream kitchen into reality.
Why YCC General Contractors?
YCC General Contractors is one of Calgary's most popular kitchen design contractors licensed by the National Kitchen and Bath Association that provides excellent kitchen design and renovation services for your dream home. We renovate both the external and internal faces of the building. If you are bored with your current kitchen style and want a feel of something different and better, do not hesitate to contact us.
How much is a kitchen renovation in Alberta?
Overall, kitchen renovation costs in Alberta range from $30,000 to $50,000 for partial renovations and smaller kitchens, $45,000 to $85,000 for mid-tier kitchens, and $86,000 – $300,000 and higher for bigger & luxury kitchens renovated by licensed and professional designers. Unexpected costs can also affect the pricing.
How much does a kitchen reno cost in Calgary?
Your budget will be determined by what you desire and how much money you are willing to spend on it. As per HomeAdvisor, the average cost of a kitchen renos in 2022 is $20,00.
Is it worth redoing a kitchen with YCC Contractors?
You can restore the durability and aesthetic appeal of your kitchen by having YCC Contractors handle your ceiling and wall repairs. They are highly experienced contractors.